VITA | Biography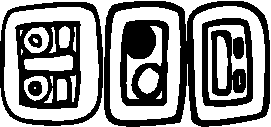 Vinya Cameron
ist eine freischaffende Künstlerin mit deutsch-amerikanischen Wurzeln. 1966 in Deutschland geboren, prägten lange Lebens- und Schaffensphasen in Italien und Frankreich den kreativen Werdegang der Malerin. Vinya Cameron ist bekannt für ihre experimentelle Malerei, für ihre Erforschung immer neuer Techniken. Ihr vielseitiges Œuvre spiegelt die unerschöpfliche Experimentierfreude der Malerin wieder.
Von den Einflüssen der künstlerischen Lehre großer italienischer und französischer Meister zeugen die figurativen Malereien ihrer frühen Schaffenszeit. Cameron studierte als freie Studentin unter anderem an der Accademia di Belle Arti in Rom und später an der Académie Charpentier in Paris. Besonders in ihrer frühen Ölmalerei ist ihr Gespür für malerische Genauigkeit, für die Feinheit und Intensität abgebildeter Szenerien spürbar.
In ihrer späteren Schaffenszeit gilt das Interesse der Künstlerin zunehmend abstrakten Arbeiten. Sie widmet sich vermehrt den Naturmaterialien. Mit Holz, Marmor, Champagnerkreide und Papier schafft Vinya Cameron abstrakte und detailtiefe Arbeiten und konzentriert sich dabei auf Menschen, Oberflächen, Details von Gegenständen, Natur und Materie. Camerons Bilderwelten entstehen dabei nach keinem Plan – die Künstlerin lässt sie aus dem Moment heraus entstehen.
Vinya Cameron lässt sich in kein künstlerisches Genre zwängen. Offen, neugierig und wissbegierig spielt sie mit Ästhetik, Provokation oder künstlerischen Experimenten. Charakteristisch für Camerons Œuvre sind dabei jedoch stets die harmonischen Kompositionen und eine einzigartige Farbtiefe, aufgrund derer die Künstlerin auch als "Meisterin der Farben" bekannt ist.
Das Werk Vinya Camerons ist eine Reflexion ihrer Erfahrungen. Es zeugt von einer intensiven Auseinandersetzung mit dem Erlebtem. Ihre Inspiration schöpft die Künstlerin aus Träumen und vielen Reisen, deren Eindrücke sie in einer gigantischen Farbpalette für die Ewigkeit konserviert. "Für mich beginnt Kunst im Kopf. Ich träume oft von Materialien und Formen und versuche, sie in meiner Arbeit zu realisieren. Ich halte meine Träume fest und bringe sie auf die Materie", erklärt die Künstlerin eine ihrer Vorgehensweisen.
Zu Camerons künstlerischen Vorbildern gehören der russisch-amerikanische Maler Mark Rothko, dessen großformatige Gemälde mit geschichteten Farbflächen Camerons Leidenschaft für den abstrakten Expressionismus begründen. Ihre Liebe zur Farbe dagegen ist inspiriert durch die Arbeiten der US-amerikanischen Malerin Ashley Longshore. Ihre Pop-Art-Werke repräsentieren die Welt, wie die Künstlerin sie sieht und setzen dabei farbintensive Statements.
Prägend für Vinya Camerons kreatives Schaffen war auch ihr familiärer Hintergrund: In der Karibik aufgewachsen, bekam sie vom Vater, einem US-amerikanischen Cartoonisten, die Leidenschaft und das Talent für die Kunst in die Wiege gelegt. Schon früh führte der Vater die Tochter an künstlerische Entstehungsprozesse heran.
Cameron stellte ihre Arbeiten bereits in Einzel- und Gruppenausstellungen unter anderem in Paris, Berlin und Köln aus. 2015 gründete sie gemeinsam mit Ralf Kosmo das co/Atelier in Köln-Nippes und bezieht später ein weiteres Atelier, das sie sich mit DonPaco, einem Künstler der Kölner Szene teilt. 2021 arbeitet Vinya wieder im co/Atelier und in ihrem Atelier in Hoffnungsthal. Hier widmet sie sich weiterhin der experimentellen Seite der Kunst.
Vinya Cameron
Co/Atelier
Sechzigstr. 57, 50733 Köln
Tel: 0177/6661309
vinya-cameron.com
mail@vinya-cameron.com
oder
vinyart.com
info@vinyart.com
Vinya Cameron
Vinya Cameron is a freelance artist with German American roots. She was born in Germany in 1966. Living in Italy, France, and the US for long periods of time contributed to her creative development.
Vinya Cameron is known for her passion for constantly exploring new art techniques. Her multifaceted work reflects the inexhaustible joy on experimental painting.
The figurative paintings in her early stages were influenced by lessons of the great Italian and French masters of art.
Vinya took on art classes as an independent student at the Accademia di Belle Arti in Rome and later at the Académie Charpentier in Paris. Already in her early oil paintings one can sense her feeling for accuracy, subtleties, and intensity of pictured sceneries.
As of 2011 the artist concentrates more on abstract subjects. Here she works with natural materials, such as wood, marble chalk and paper and creates abstracts rich in detail while she puts her focus on surfaces, details of subjects, nature and the material itself. Cameron's art arises spontaneously and without any plan – the artist creates them out of the moment.
Vinya Cameron doesn't fit into any art genre. Open, curious and ready to learn she plays with esthetics, provocation or with art experiments. One characteristic feature of Cameron´s Œuvre are, however, her harmonious compositions and love for color, based on which the artist ist known as "Master of Color".
Her works reflect her experiences and her creations happen by confronting and critically examining her life events.
The artist takes inspiration from her dreams and worldwide travels. Experiences stored for eternity in her giant color palette. "For me the art starts in my head. I often dream about materials and shapes and I try to implement them into my work. I keep my dreams with me and transform them into a subject" is how the artist explains her approach.
Artistic role model is the Russian-American painter Mark Rothko whose large-sized paintings with layered color fields explain her passion for abstract expressionism. Her love for colors on the other hand is also inspired by the work of US-American Ashley Longshore. Her pop-art works represent the world through the eyes of the artist while making a color intense statement.
Vinya Cameron's creativity was accentuated by her familial background: grown up in the Virgin Islands, her father, who is a US-American pilot and cartoonist, made way for her passion for arts and natural talent. He led her through the creative process beginning in early childhood.
Cameron exhibited her work solo and in group exhibitions, including Paris, Berlin, and Cologne.
In 2015 she opened an art studio with Ralf Kosmo called co/Atelier, located in Cologne. Here artists from many countries found a place to work, based on a sharing model.
The other art studio she works in "Atelier am Schillplatz" is shared with another Artist Don Paco. 2021 she works again in the co/Atelier and her studio in Hoffnungsthal, just outside of Cologne. Here she commits herself furthermore to the experimental aspects of art.
Vinya Cameron
Co/Atelier
Sechzigstr. 57, 50733 Köln, Germany
Phone: +49 177/6661309
vinya-cameron.com
mail@vinya-cameron.com

or
vinyart.com
info@vinyart.com